Tile & Acrylic Bathroom Remodelers
& Walk-in Bathtub Installers in Alabama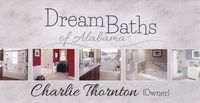 Serving Millbrook, Alabama and all of Alabama since 1988, Dream Baths of Alabama, LLC has proudly provided local residents and businesses with custom bath renovations, including handicap accessibility, hydrotherapy tubs, walk-in tubs, walk-in showers, and much more.
Whether you're looking for bathroom remodeling in Montgomery, or looking for the best Walk In Tub Prices in the state of Alabama, Dream Baths of Alabama, LLC always delivers! Our quality products and services matched with our 33 years of expertise and knowledge in the industry is the reason why Alabama trusts Dream Baths of Alabama, LLC to provide superior service, guaranteed. Call Charlie today at (334) 209-5979 to learn more.
Fantastic Deal from Dream Baths of Alabama that Nobody Can Match or Will Match!
Complete Tub to Shower Conversion
or
Complete Tub/Shower Combo Remodel
Limited Time Only!
This Deal is OUT OF THE BOX but we are going to do it for our families in Alabama.
Beautiful Acrylic Walls in Stone, Marble, Granite or other Colors of your Choice
New Delta Plumbing with Delta Shower Head and Quick Response Valve in Brush Nickel or Chrome
Recessed 12 x 12 Soap Dish in the Color of Your Choice
Two Corner Shelves installed in the Color of Your Choice
One 18'' Grab Bar in a fashionable design in the Brush Nickel or Chrome
Solid Acrylic Shower Pan in 60'' X 30'' or 60'' X 32''
Cardinal Shower Slider Enclosure with Rain Pattern or Clear Glass in Brush Nickel or Chrome
This is an Outstanding Deal at $6,700 or with a fold-down seat at $7,380. The average cost ranges from $9,200 to $11,000 from the competition. This deal comes with a LIFETIME WARRANTY as long as you OWN YOUR HOME. It covers the Walls, Plumbing, and Shower Pan. The shower door comes with a 10-year warranty that covers the glass from staining.
---
Call for a FREE Quote
---
Dream Baths of Alabama Offers The Best Deals & Prices on ELLA'S Walk-In Tubs in Alabama.
Nobody Will Beat our Pricing on the BEST WALK IN HYDROTHERAPY TUBS OFFERED ON THE MARKET TODAY!!
All Tubs Come with these OUTSTANDING BENEFITS. These Tubs supply our customers with RELAXING BENEFITS for issues they are Dealing with Daily and there are many:
BACK ISSUES
LEG ISSUES
STROKES
M.S. or MULTIPLE SCLEROSIS
BAD KNEES
ARTHRITIS
FIBROMYALGIA
AND SEVERAL OTHER ISSUES AS WE GET OLDER and no one should have to pay an arm and a leg for
Benefits of Hydrotherapy Walk-In Tubs Are:
13 Hydro jets
16 Air Jets
Inline Heater to Keep the Water Warm
Ozone Sterilization to fight Bacteria in the water
LED Chromatherapy for Light Therapy
Thermostatic Control Valve to Control Water Temperature
Comes with 2 Grab-Bars
Installation includes full installation of the tub, acrylic backsplash surrounding the tub, 12x12 soap dish installed at a very affordable price.
---
Call for a FREE Quote
---
Meet Charlie Thornton, Proud Owner of Dream Baths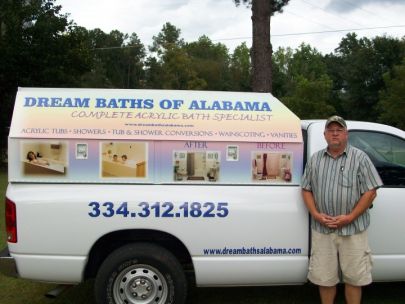 "I got my start in the business after working for years on the road as a millwright, traveling from plant to plant. I missed my wife and kids and decided to find work that kept me home more often. My mom's brothers were in the home building business and I learned a lot from them in my early years.
When I started Dream Baths, I knew that there was a market for bathroom renovations here in Alabama. With the aging population, I saw a big need for modifying peoples' bathrooms to make them more accessible. I love being able to help folks stay independent in their own homes for as long as possible. It has taken a lot of time, effort and personal expense to build Dream Baths, but I've enjoyed it (almost) every step of the way. We take great pride in running a business that values honesty and integrity. We have been truthful with our customers and offer very competitive pricing that no one else can (or will?) match.
When choosing to remodel your home, it's always important to do your research and make an informed decision when undertaking such a big project. Call (334) 209-5979 to schedule a home presentation and you will work directly with me. I do a home presentation/visit all of our customers because they truly need to know what they are getting out of their project, and there is no wondering or guessing with me at all. I will always arrive on time to your home for your scheduled appointment. If ever an unforeseen circumstance occurs, I will always call you to let you know! I am a Trained Professional with over 20 years of experience and will not waste your time by guessing what is the best option for you, your style and design choices, etc. I will take pictures and measurements, and show you the latest new products. I will work with you to decide the best solution for you and your exact needs, and to ensure you are left with a beautiful bathroom and a wonderful experience.
After discussing and finalizing your design, I will take your email address, come back to the office and go over the project with the Installation Crew which are Certified and completed thousands of bathrooms across Alabama. I will put together a written quote, not an estimate (quotes are final, estimates are just "guesstimates" and too much room for error), and I will email it back to you for you to look over and ask any me any questions you may have.
I want our customers to be relaxed and comfortable in their decision of the remodel. It is Dream Baths of Alabama, LLC's priority from our very first contact to make sure you receive a FIRST CLASS EXPERIENCE from START TO FINISH with as little STRESS that can come with doing a project as possible. Here at Dream Baths, we are in the people business, first and foremost, and truly aim to please both during and after the project."
---
Call for a FREE Quote
---
Why You Can Trust Dream Baths of Alabama, LLC
We Truly Care about our customers. We take pride in our work and it shows. We back all work with a Lifetime Warranty as long as you own your home, and we mean it. We love helping our seniors with their needs because we know the longer they can stay in their homes, the better off and happier they will be. We never overcharge for our services to our customers. We are not salespeople; we are consultants and are here to help. If we can save you money, we will. We have saved our customers not hundreds by thousands when it comes to purchasing a Walk-In Tub in Alabama from us instead of our competitors such as Premier or Safe Step Tubs.
All of Dream Baths of Alabama, LLC work comes with a lifetime warranty. All work is guaranteed. The job is not complete until our customers is 100% satisfied!
"A Beautiful Bath at A Heavenly Price"
All Ella Hydrotherapy Walk-in Tubs Installed and Serviced by Dream Baths of Alabama, LLC!
Acrylic Certification
Our remodeling technicians have gone through special training and are certified in doing acrylic bathroom remodels in Alabama. Through BCI Acrylics out of Chicago, IL and Sentrel Acrylics in Salt Lake City, UT, we have completed extensive training. Acrylic is a product that is both beautiful and durable It lasts a lifetime and is quickly replacing the tile in the bath areas of homes. It withstands mold and mildew and comes in many beautiful color options, textures, and patterns.
All plumbing done by master license plumber, David Terry License #MP1142, Apprentice Charlie Thornton Jr.
All electrical done by master electrician, Steve Tenniman
Bathroom Remodeling
We serve the whole state of Alabama for bathroom remodeling and have a special love of making Alabama bathrooms accessible. We can add high raised toilets, walk-in bathtubs, ramps and grab bars to keep your loved ones functioning independently for as long as possible.
Dream Baths of Alabama, LLC has been remodeling outdated bathrooms in Alabama for 25 years. We install tub to shower conversions, handicapped bathrooms with no-barrier showers, walk in tubs for folks with back problems, arthritis, strokes and diabetes. Folks in wheel chairs and many more issues can be accommodated. In addition, we can install new tile flooring, vanities and toilets. Grab bars are installed with all of our accessibility jobs.
We were recently featured on Angie's List in regards to how Dream Baths of Alabama, LLC takes care of seniors in their homes. We do a lot of volunteer work in our community and donate to the local Food Bank, Feed the Children Fund and the Wounded Warrior Fund out of every transaction we make with our fellow Alabamians.
5% of all deals go to Feed the Children fund
5% of all deals go to Wounded Warrior Project for soldiers
and more to come for 2018!
---
Call for a FREE Quote
---
Dream Baths of Alabama, LLC proudly offers Ella Walk in Tubs - An All American Made Tub. All Ella walk-in tubs made in America now being sold at Contractor Pricing to the public! Including installation advice to the customer at no charge!

Dream Baths of Alabama, LLC also proudly offers Sentrel products to complete the great finishes in your bathroom.




Ella Walk In Tub
---
Call for a FREE Quote
---
A+ Rating with Angie's List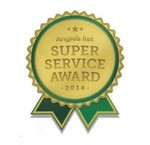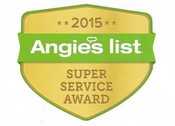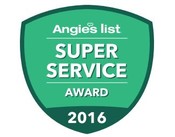 Angie's List Super Service Award has been awarded to Dream Baths
for 2014, 2015 & 2016 for achieving and maintaining
Superior Customer Service in Bathroom Remodeling for the Entire State of Alabama!
Also Voted Best Bathroom Remodelers in Alabaster, AL 2016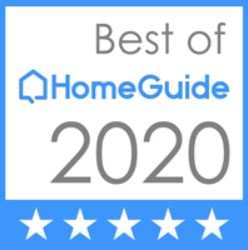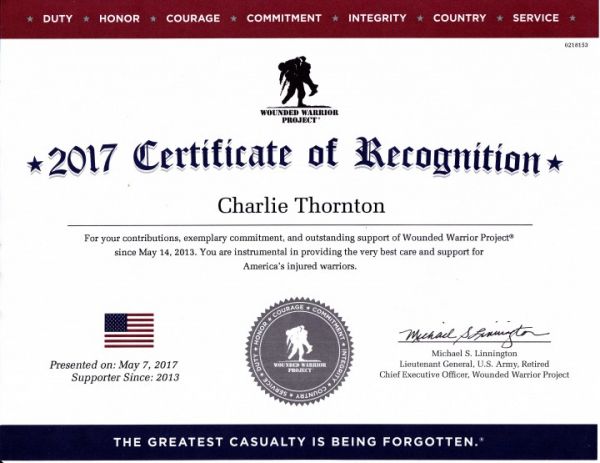 ---
Public Service Announcement
Beware of grab bars for the bath area that install by SUCTION. These are very DANGEROUS they will slip after attached for a short period of time. They get MOISTURE under the cups and will slid when you GRAB THEM and you will fall if you are not very careful. Most folks that buy these are SENIORS, our Moms and Dads, the ones we love and don't want falling and getting HURT. Please be aware of these. If you need grab bars have some one attach them using Anchors that go straight into the studs in the walls. You will be glade you did. We HOPE this helps someone out there!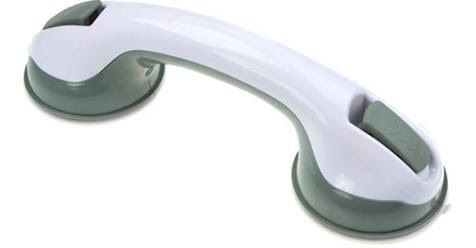 Suction based Grab Bars are DANGEROUS!
---
Call for a FREE Quote
Dial Area Code first please.
---